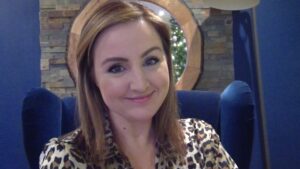 Sydney Brooks, RP (Qualifying)
Sydney Brooks attended York University and obtained a Bachelor of Arts with Honors in Psychology with a Minor in Medical Anthropology. She is a Master of Clinical Psychology Candidate at Adler Professional Graduate School, where she is currently being trained as a professional practitioner in therapy and assessment. She has obtained a certificate in addictive behaviours and Co-occurring disorder in addition to a Multimodality certificate.
Sydney's therapeutic method is to provide a safe and collaborative environment; working on strategies that allow you to address the root causes of your difficulties and build meaningful social connections. Sydney's scope of interests includes couples, relationships, family, and individuals. She likes to incorporate a Trauma-informed approach in addition to Cognitive Behaviour Therapy, Mindfulness, and Emotion-focused.
Sydney is a clinical intern who conducts psychological assessments and psychotherapy under the supervision of a psychologist.